Publications
AdMax produces two bimonthly magazines, a campus coupon book and more. Contact one of our sales representatives for unique advertising opportunities.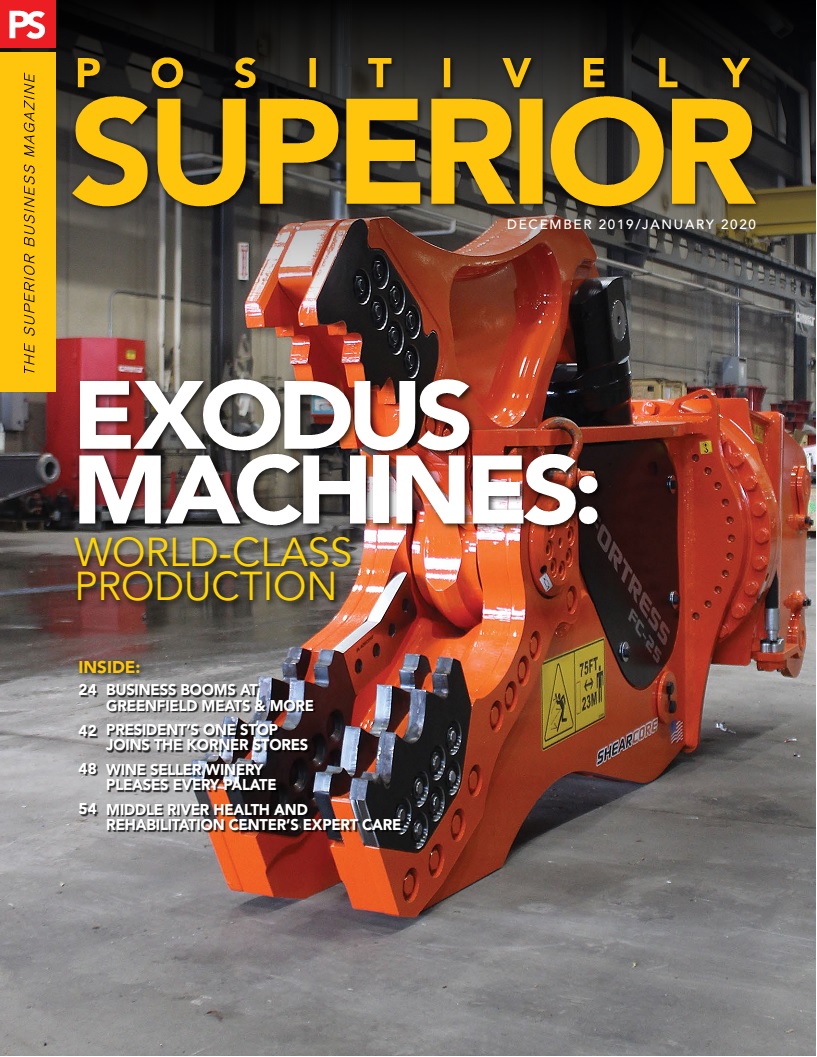 Published in partnership with nine Superior-based organizations, Positively Superior tells the stories of the Superior, Wisconsin business community, from large, established industries to entrepreneurial start-ups and service organizations. It is received by every business in Superior on a bimonthly basis. Click to read the most recent edition.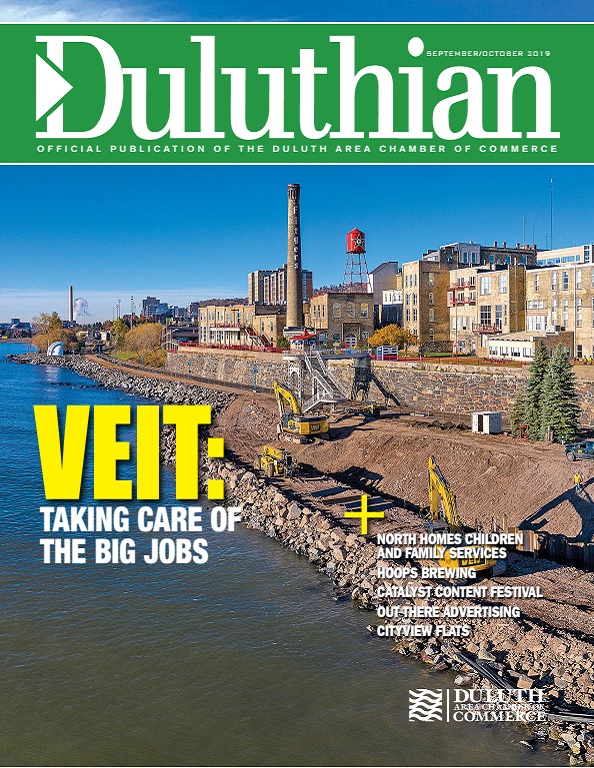 AdMax has partnered with the Duluth Area Chamber of Commerce in producing the award-winning Duluthian magazine since 1998. Each Chamber member receives this bimonthly publication that highlights timely Duluth business topics, the advances of individual members and regular Chamber features. Click to read the most recent edition.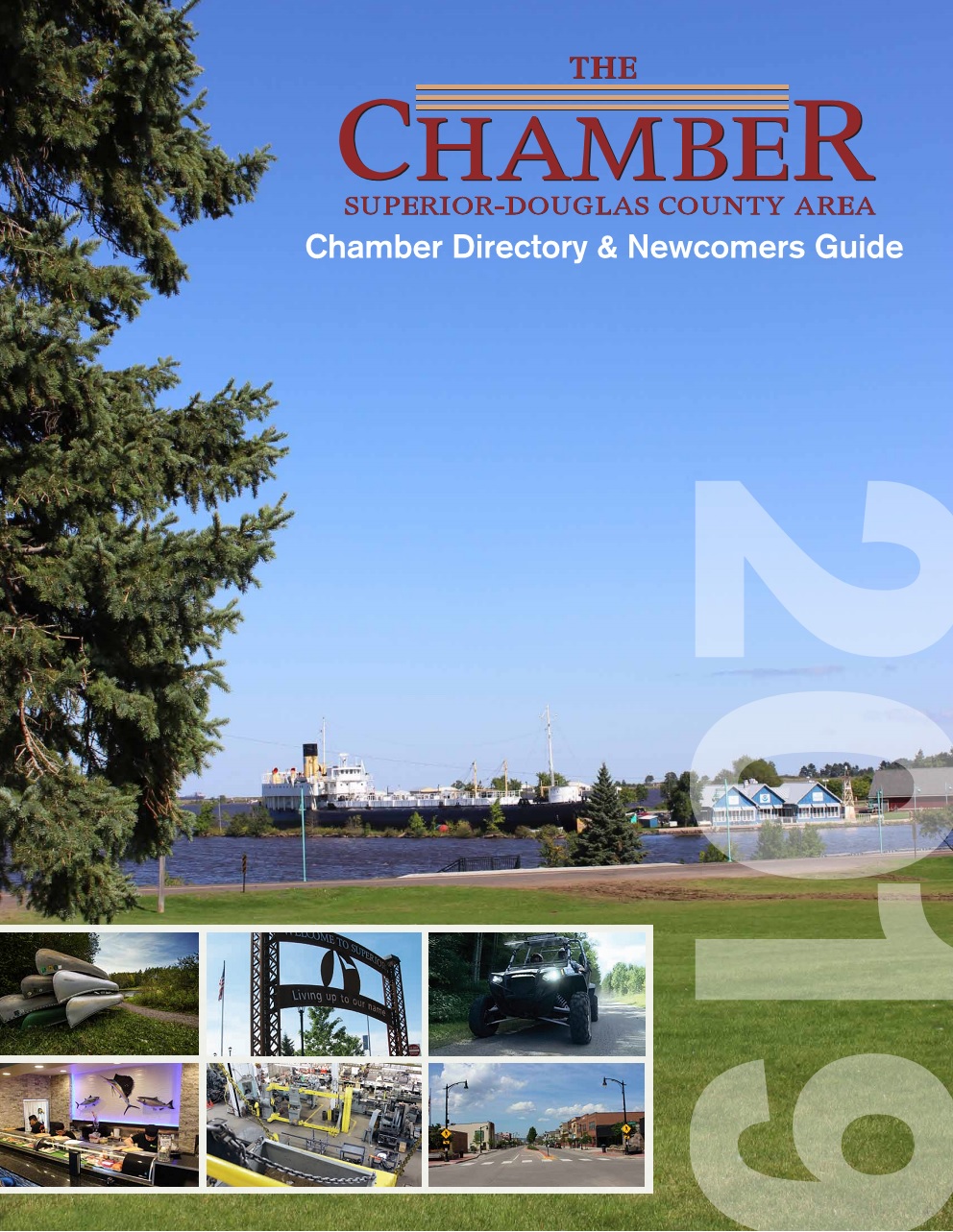 Superior-Douglas County Area Chamber Directory & Relocation Guide
AdMax designs and produces this yearly publication for the Superior-Douglas County Area Chamber of Commerce. The directory and guide contains a history of the area and has a comprehensive directory of businesses with a categorized classifieds section. Ad sizes are available from 1/6 page to full page.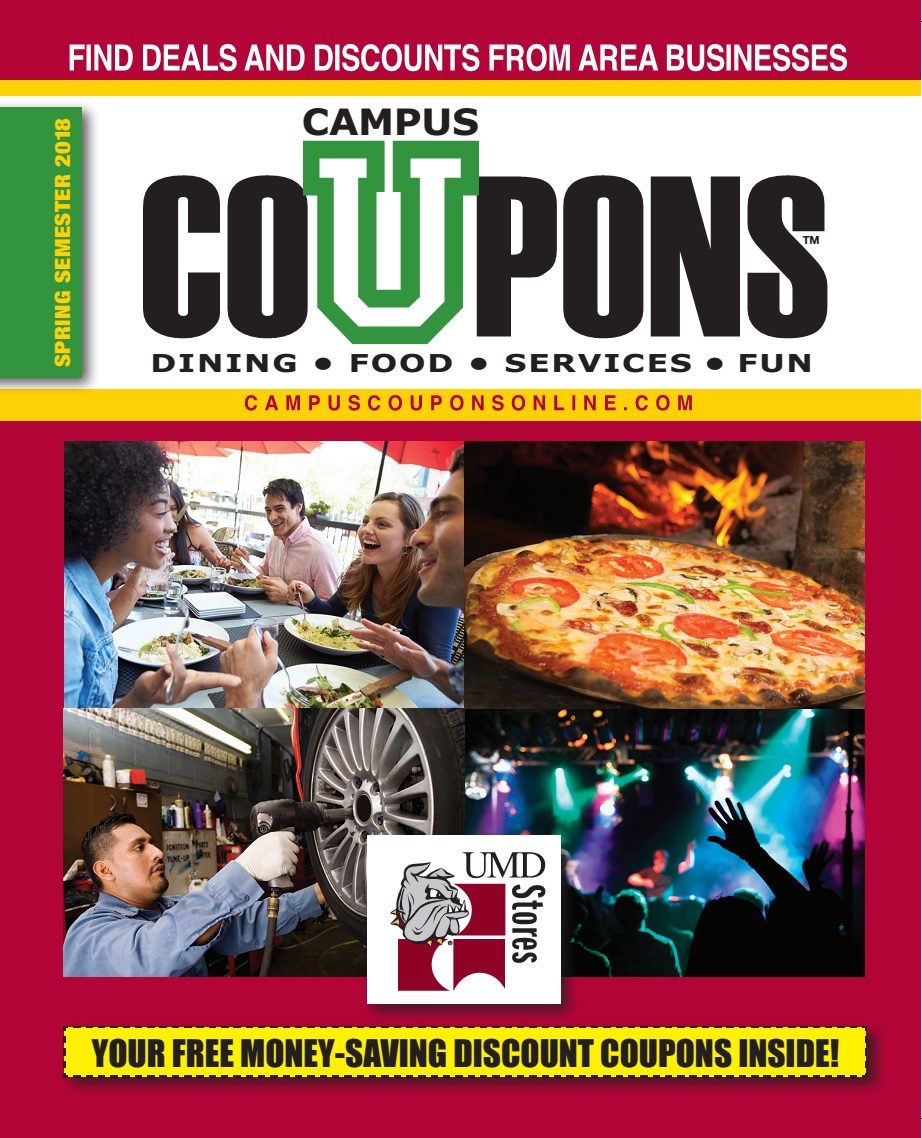 Produced in conjunction with the fall and spring semesters at area colleges, this coupon book is the perfect opportunity to reach thousands of students and staff at the University of Minnesota Duluth, Lake Superior College and The College of St. Scholastica. Various sizes of ads and coupons are offered. Click to page through a digital version of the booklet.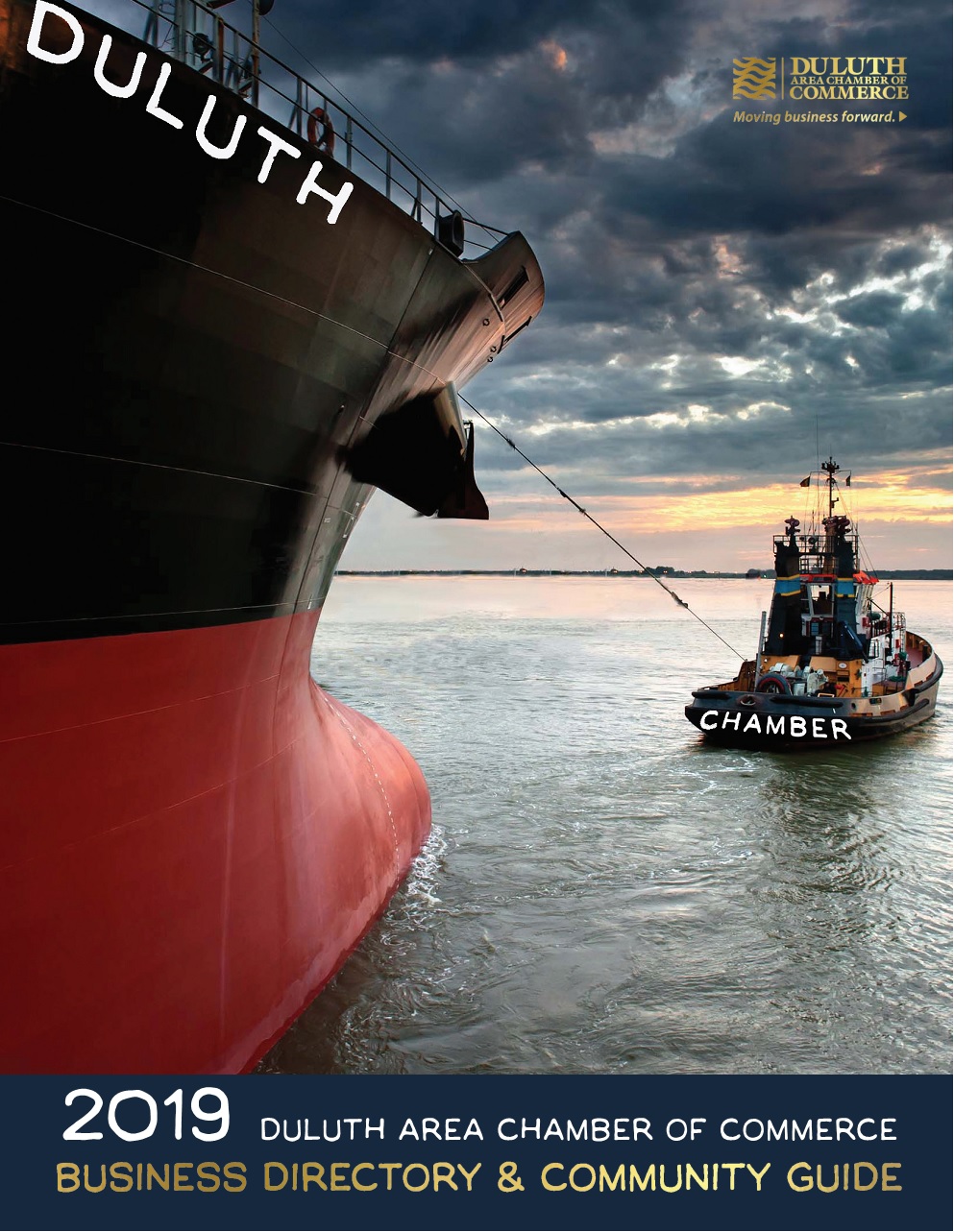 Duluth Chamber Business Directory & Community Guide
3,000 guides are printed each year and are distributed to Chamber members and newcomers to the Duluth area. It provides a brief history of the city as well as helpful information to individuals moving to Duluth. Contact information for every Chamber member is also included. Advertising and enhancement packages are available.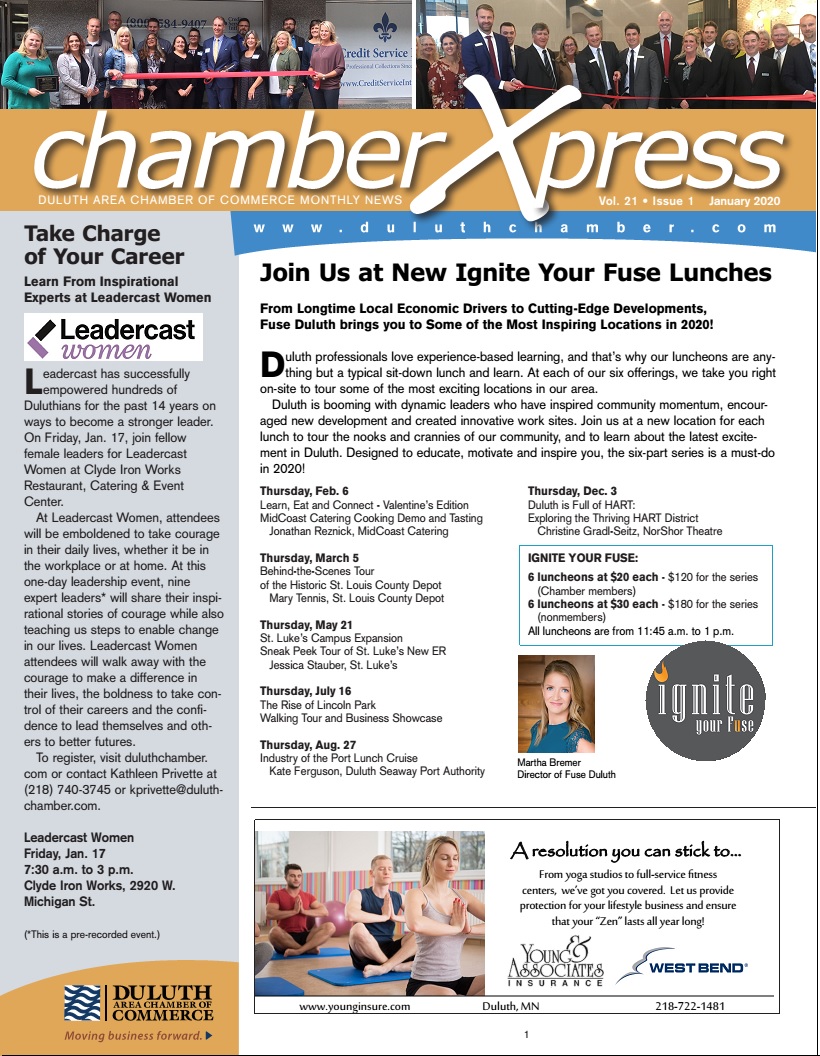 Duluth Chamber Xpress Newsletter
AdMax manages the editing, design and printing of the Duluth Area Chamber's monthly Xpress newsletter. Also received by every Chamber member, the Xpress shares information about upcoming Chamber events and celebrates the achievements of its members. Advertising opportunities for Chamber members are available as well as full-page inserts.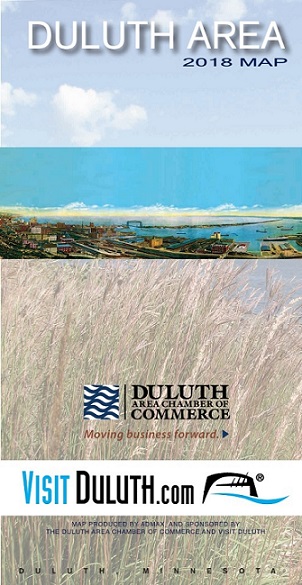 Duluth Area Map
Produced by AdMax and distributed by Visit Duluth, the Chamber, area realtors and others, this map is the most detailed map of the Twin Ports. It can also be found at local tourist attractions, hotels, restaurants, real estate offices, stores, colleges and the Thompson Hill Travel Information Center. Over 30,000 are printed each year. Full-color ads are available in multiple sizes.